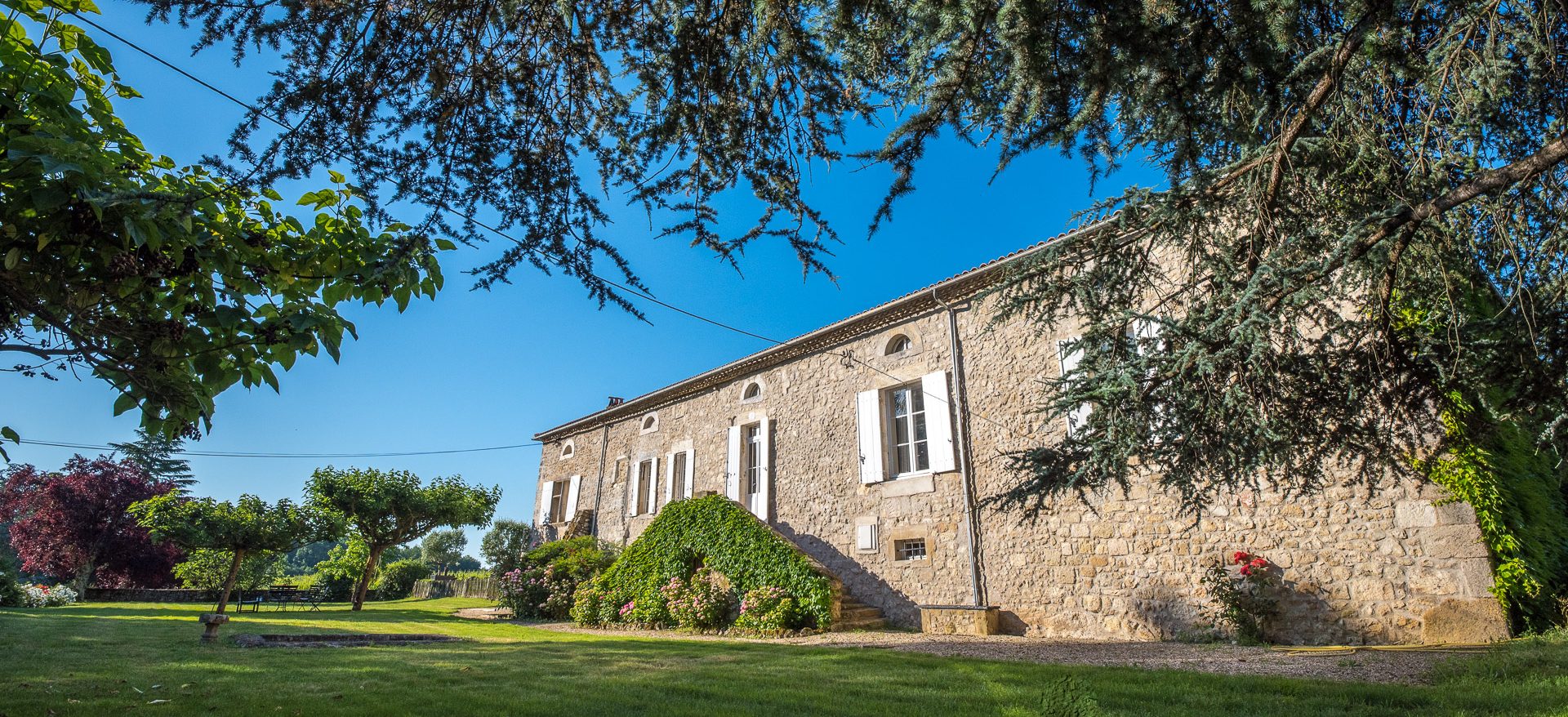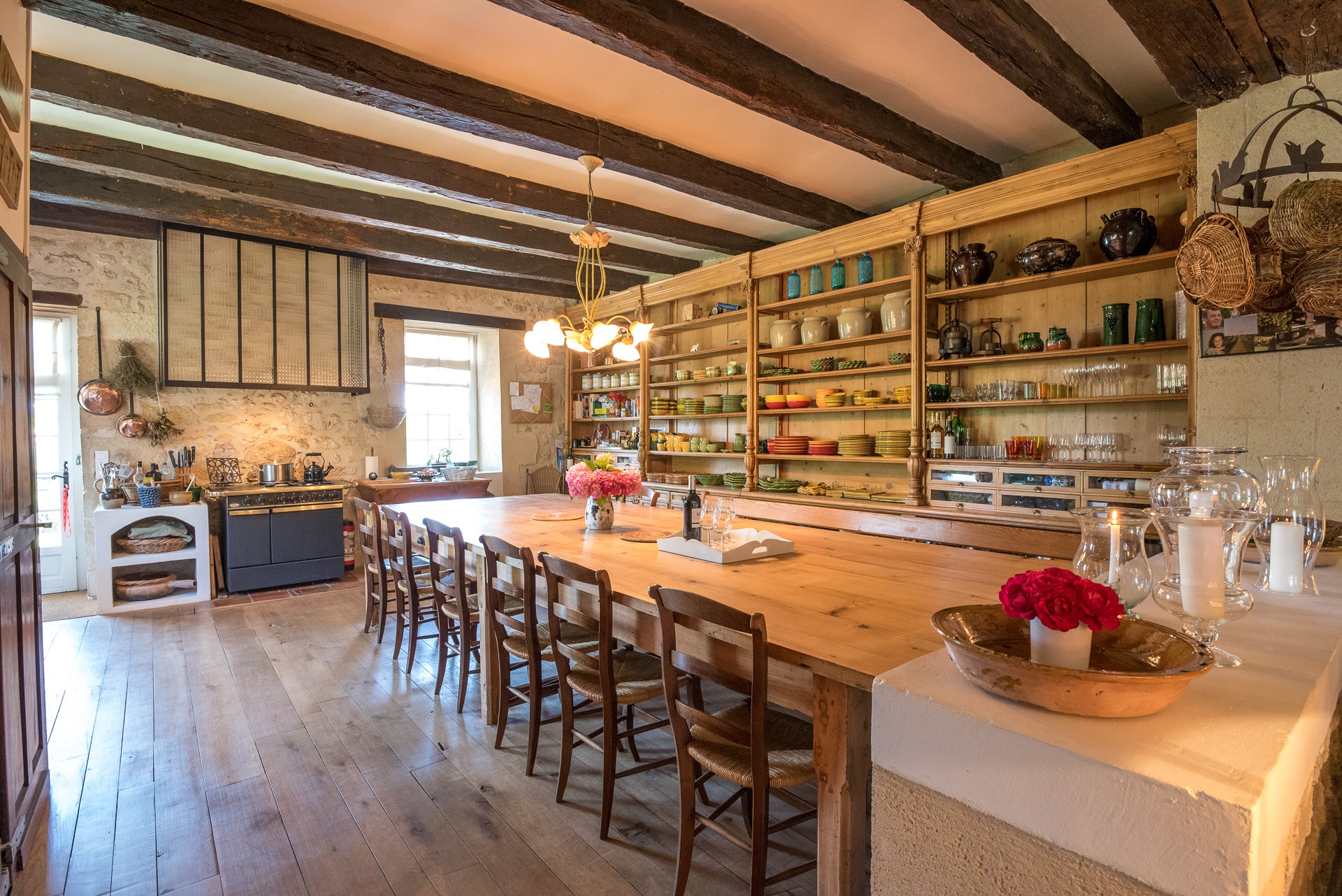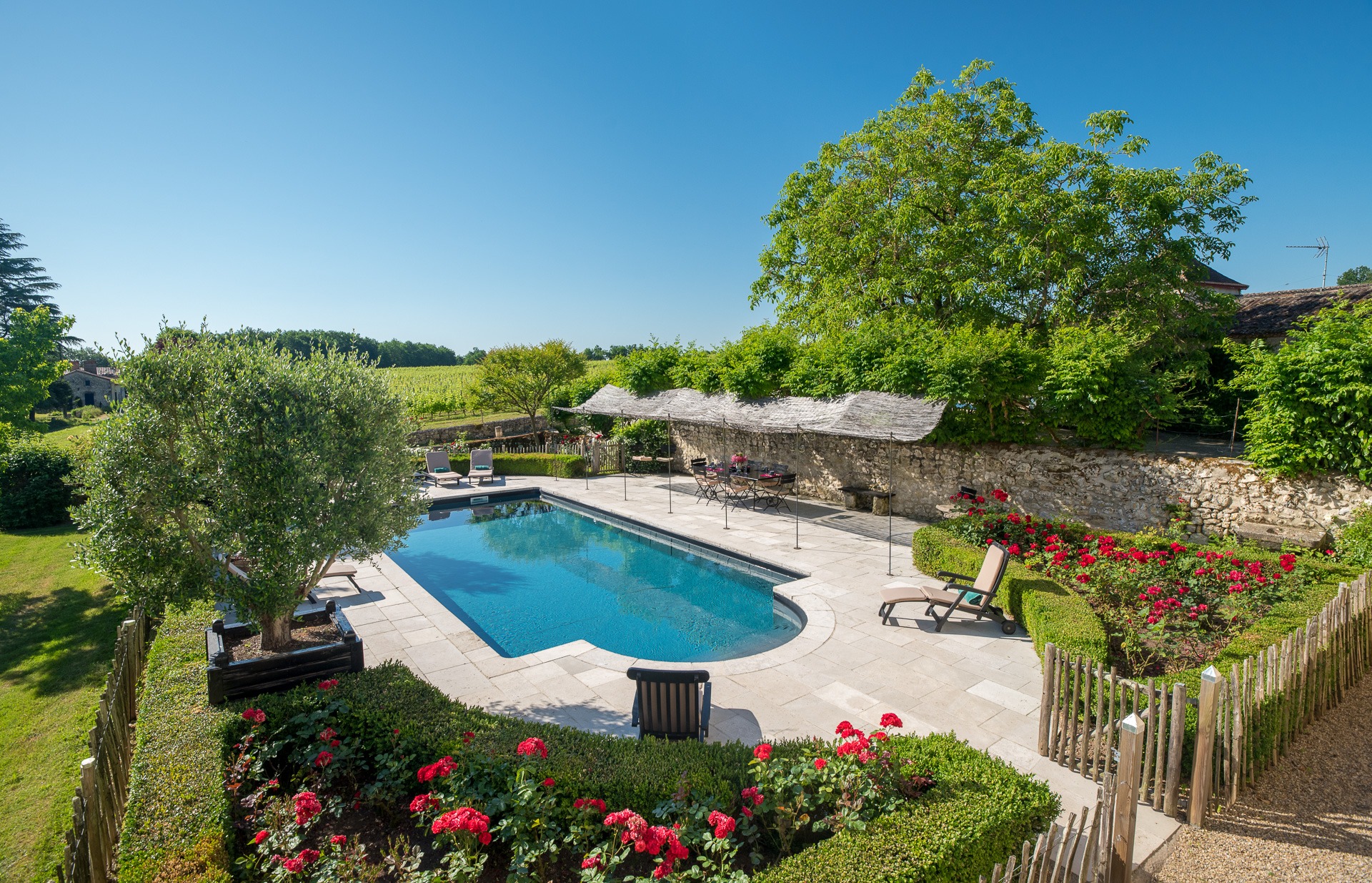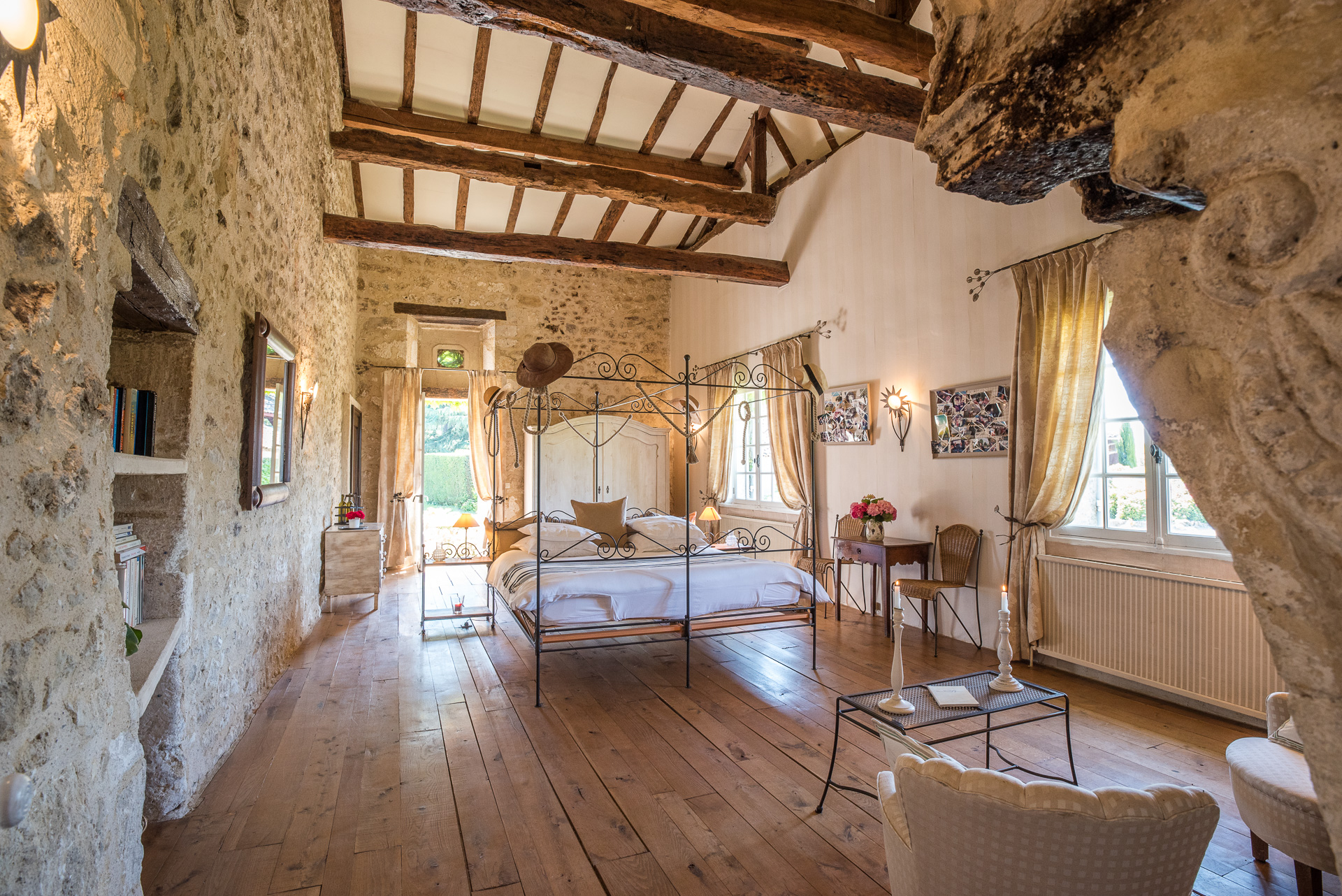 Guest rooms
Built in the 13th century, Château MARTET was a hospitable house belonging to the Order of the Templars, which hosted the Pilgrims of the Way of Saint James. The welcoming spirit has never left the place, and this authentic Chartreuse now offers four magnificent guest rooms nestled in the heart of the vineyard.
25km from Saint Emilion, and barely 10 minutes from Sainte-Foy-La-Grande; ideally located at the crossroads of three exceptional regions (Gironde, Dordogne and Lot et Garonne), Chateau Martet's oenolodge is a bucolic hymn to the joys of contemplation, discovery and relaxation.
The rooms
Elegantly appointed, the four bedrooms are spacious, comfortable and all have an en-suite bathroom.
Each has its own particularity: a duplex with Jacuzzi, a suite with a four-poster bed, a bedroom with a troglodyte bathroom, or a large romantic bathtub with a window overlooking the garden; everyone will find their own little haven of peace.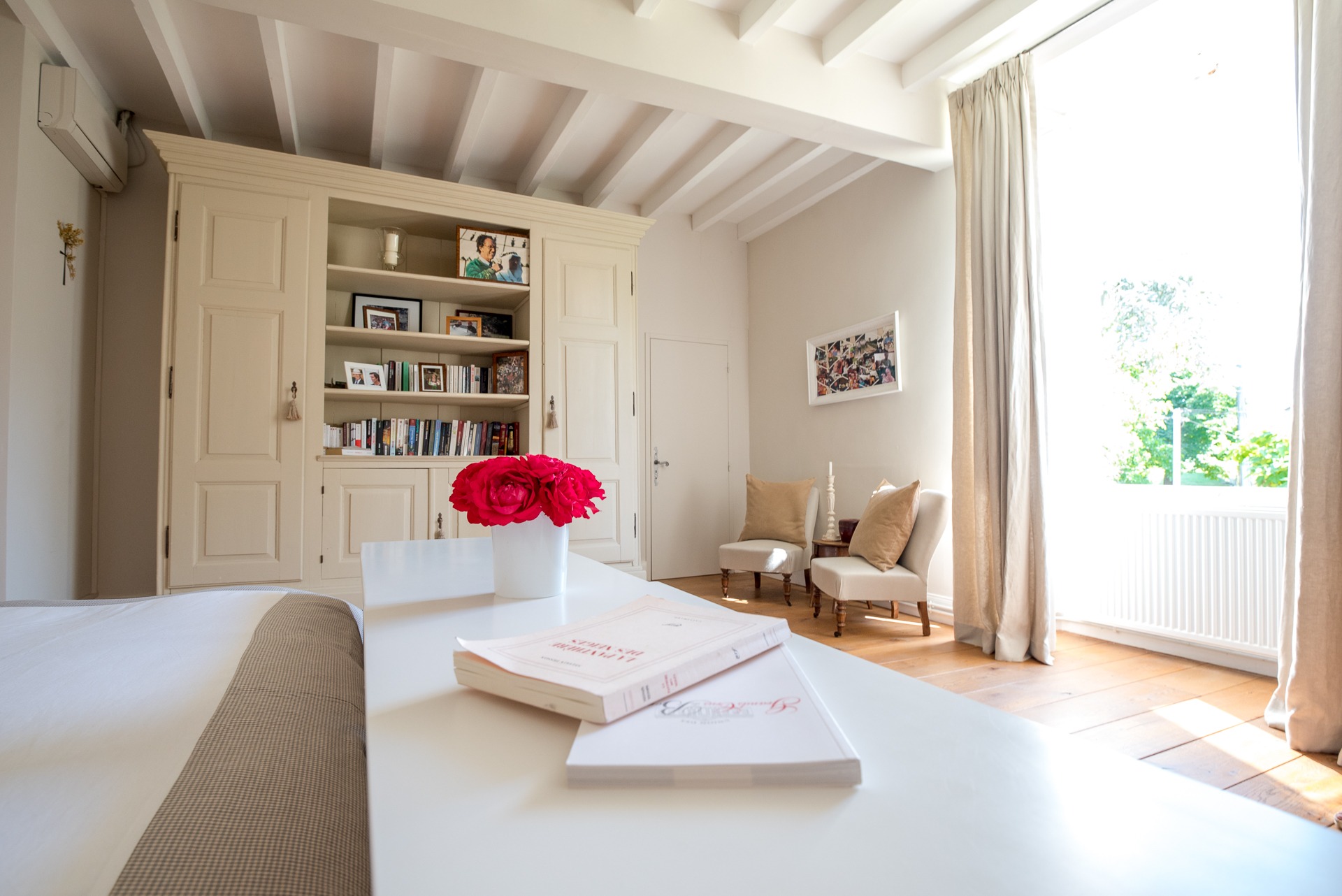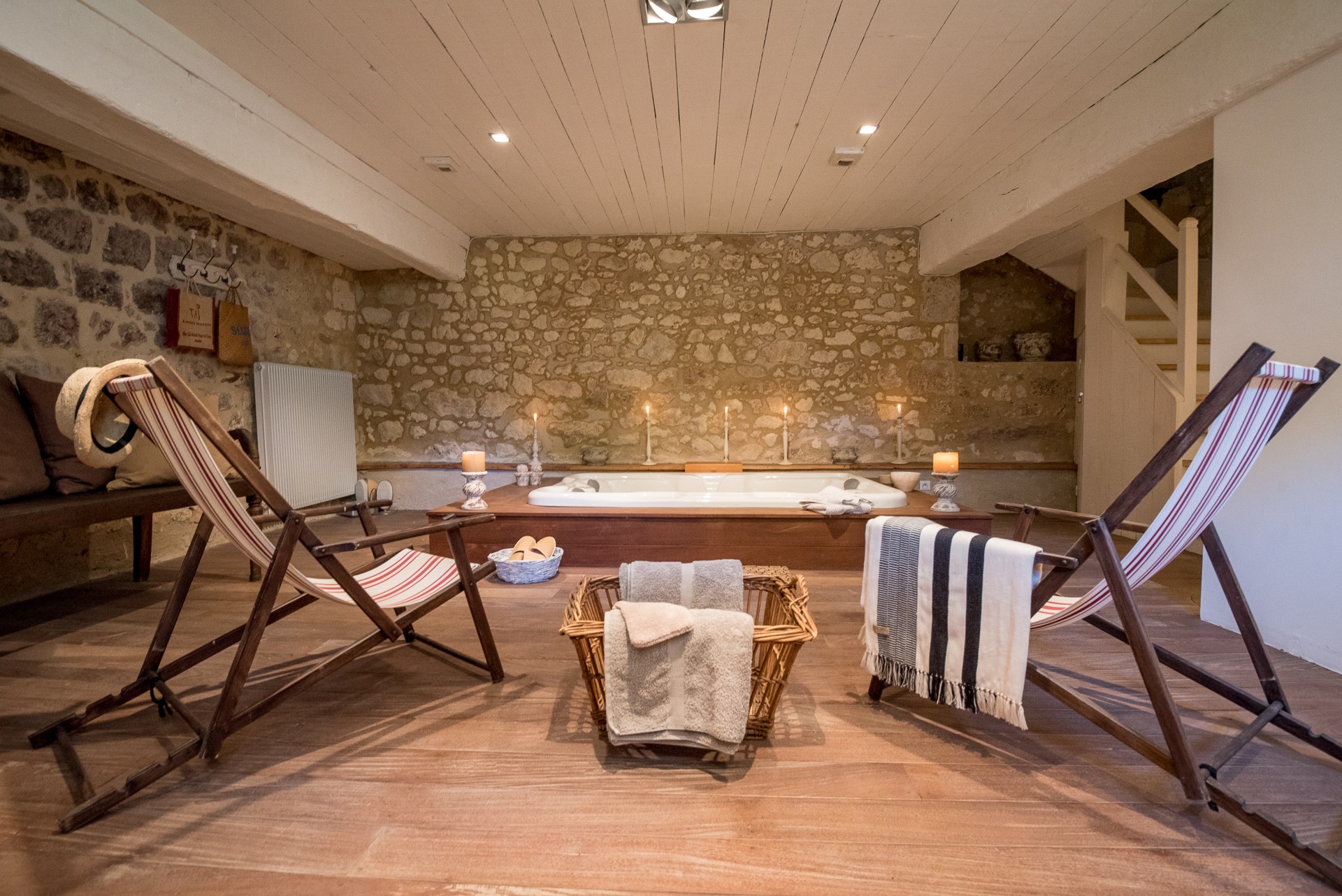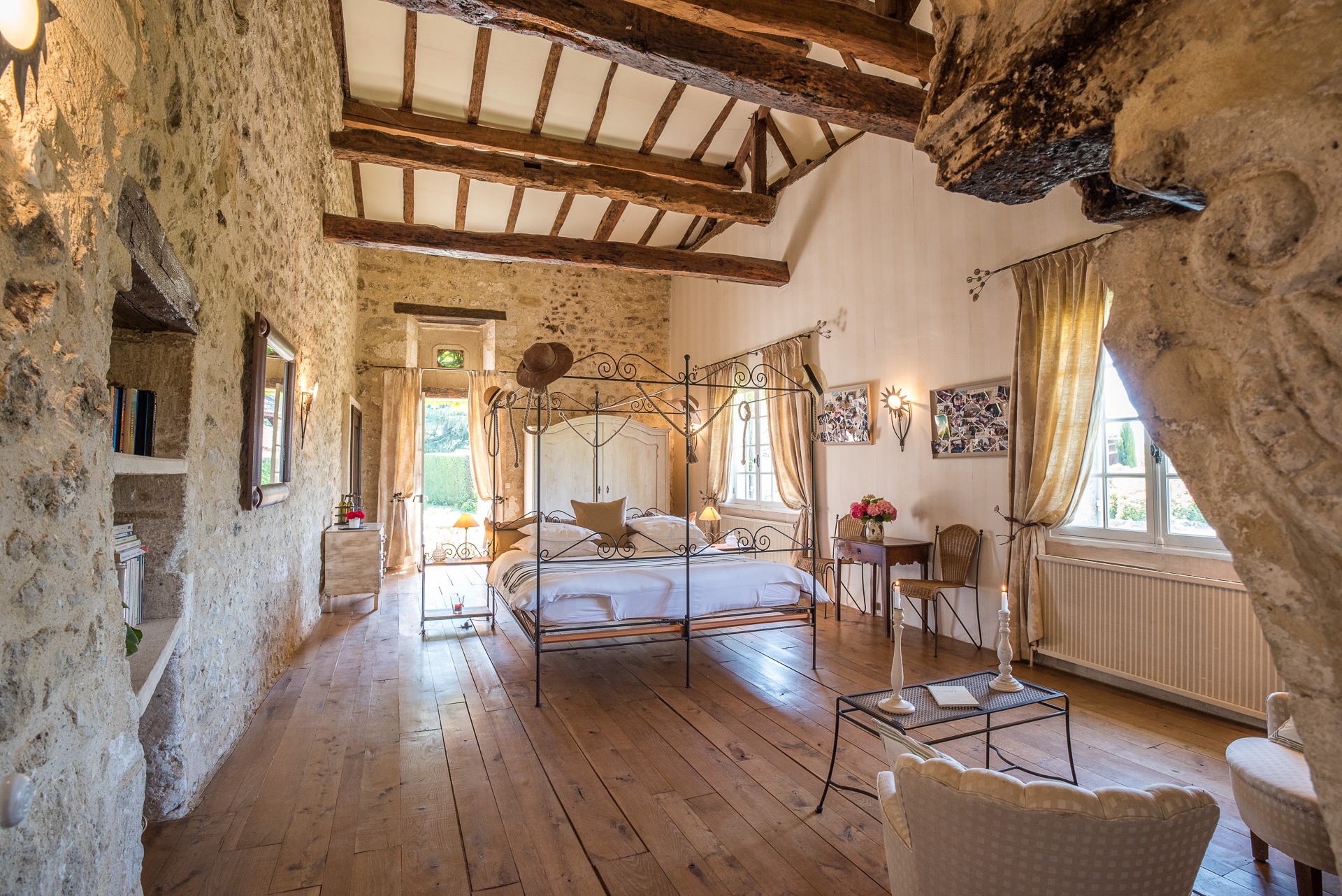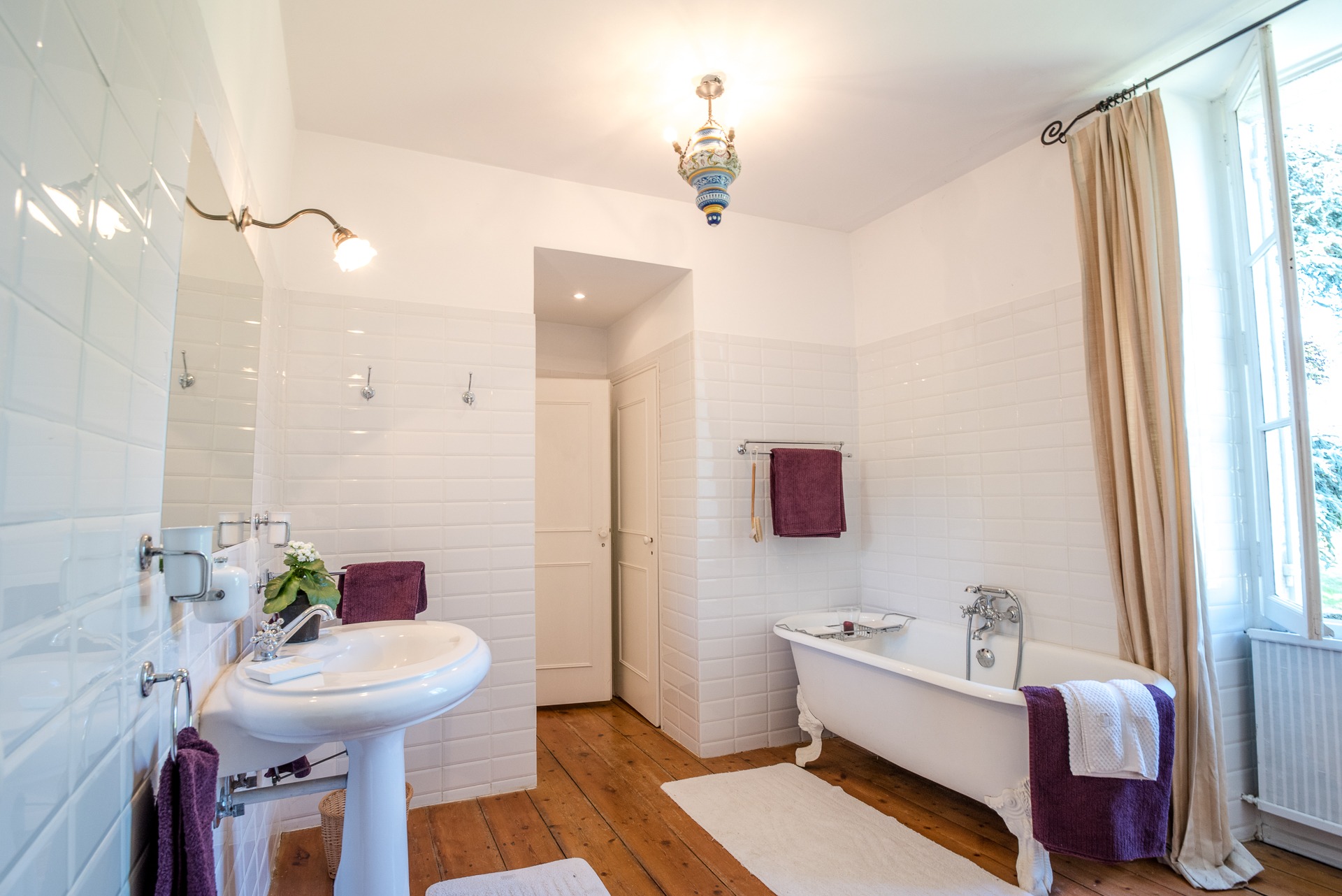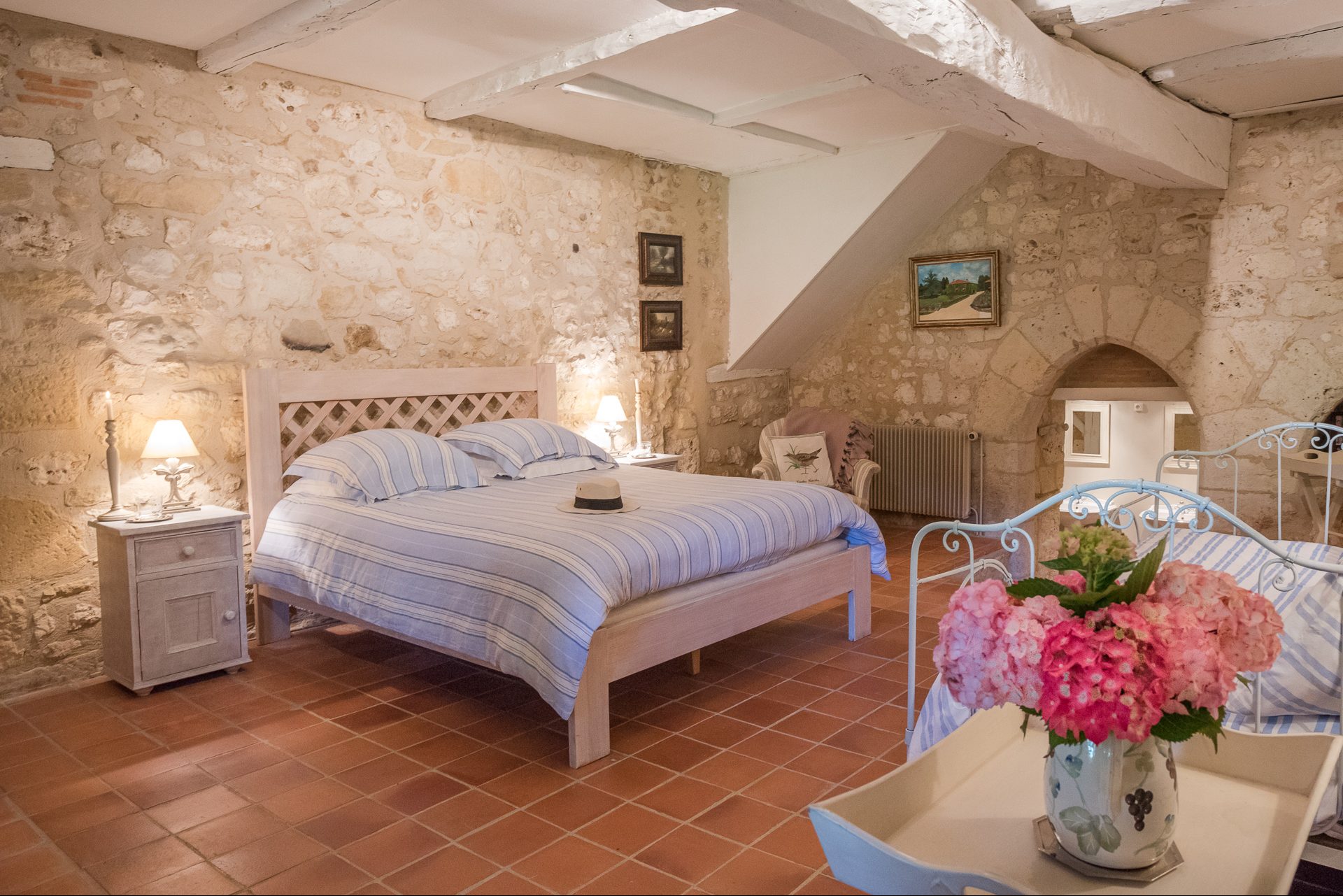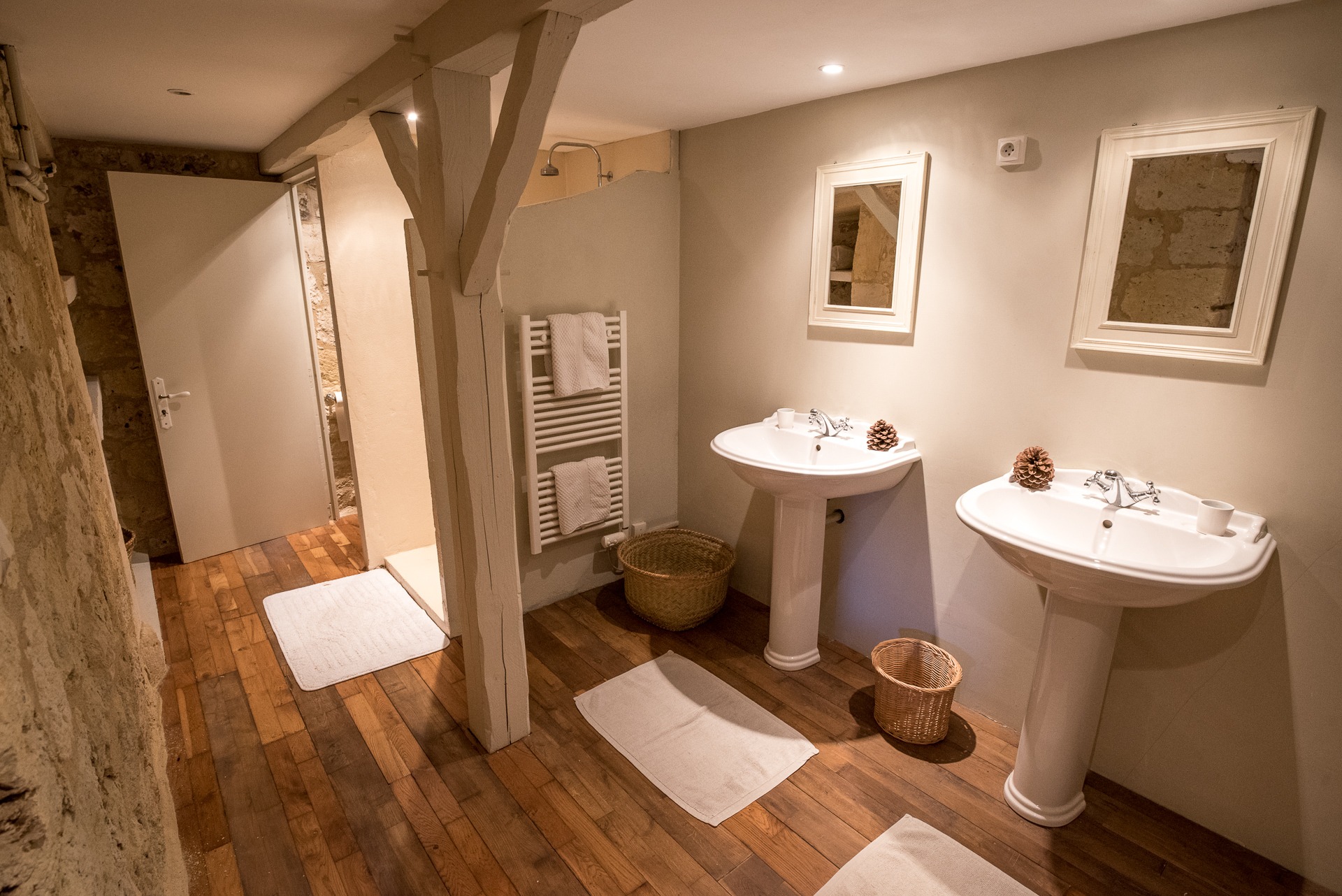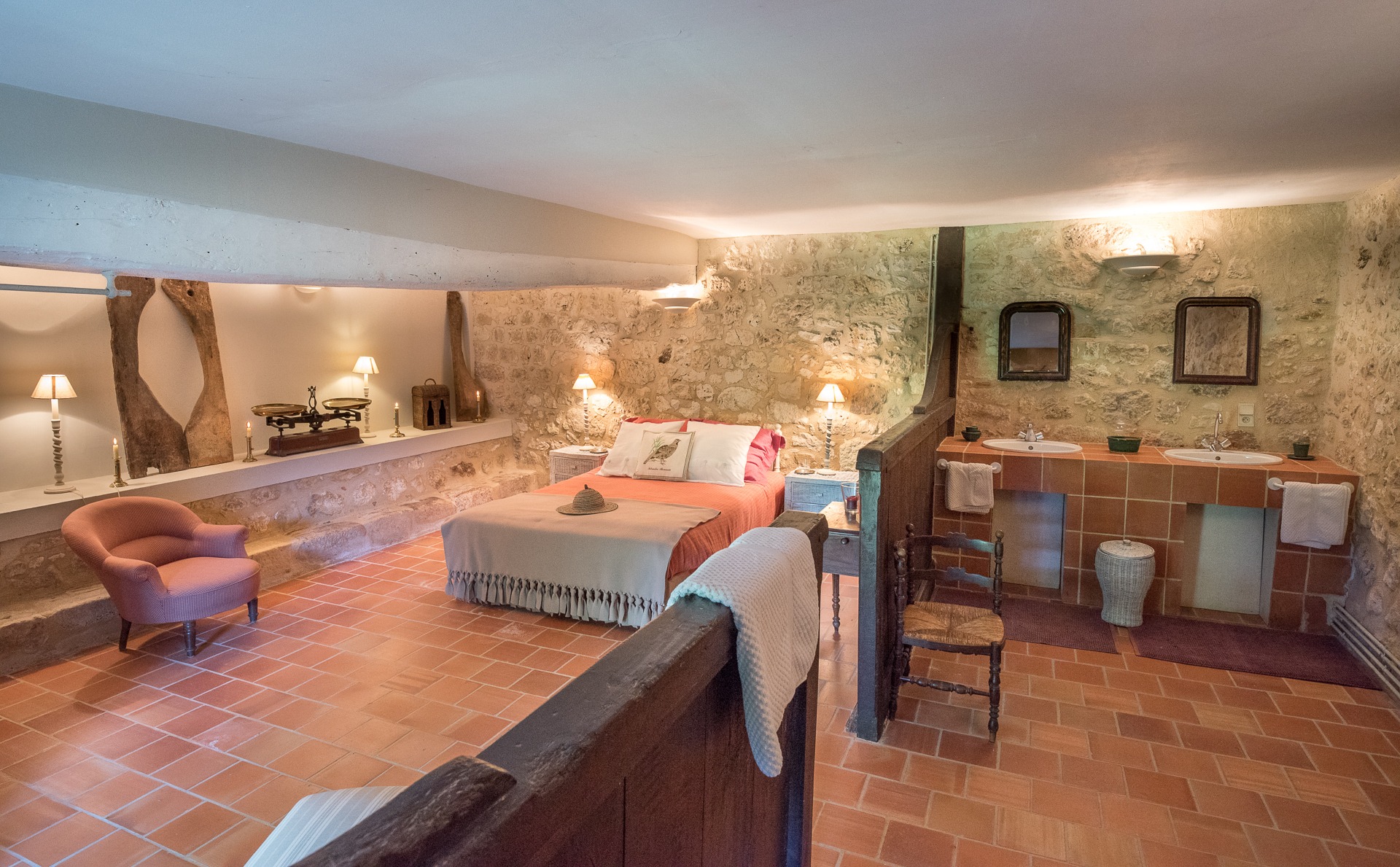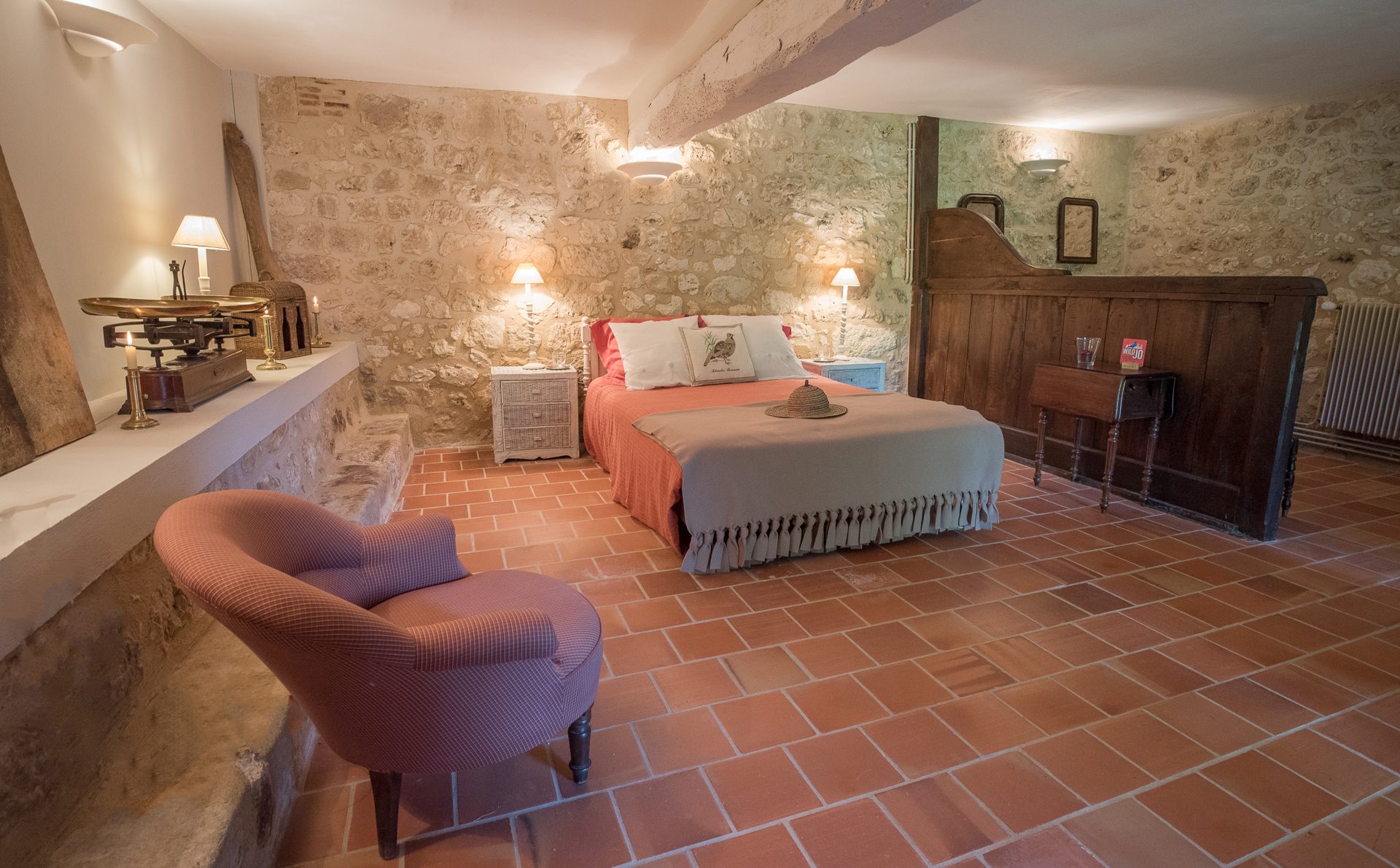 The Chateau
Housed between vineyards and forests, the house is sublimated by a wooded park, a large swimming pool and its summer terrace. The generous living room is a sharing space with a warm atmosphere. Winter or summer, the charm of the region operates, seasonality becomes artistic.
Around us
The region offers travellers a multitude of activities: between sport, nature and discovery, we will be happy to share the best addresses with you. For gourmet getaways, the Pays Foyen will delight you with its many restaurants serving local specialties and the numerous historical attractions.